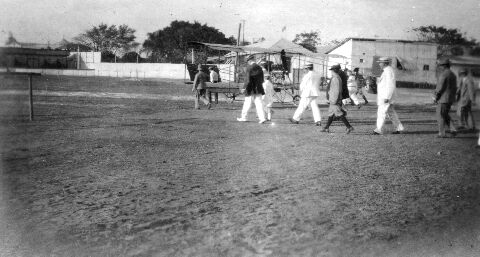 The first airplane flight in the Philippines was made at the 1911 Manila Carnival, on February 21st, by James C. "Bud" Mars, in a Mars Skylark biplane, which is shown, here, being taken out of its hangar. He was part of the Pacific exhibition tour organized by Captain Thomas Baldwin, who also made an exhibition flight that day, after Mars, in his Baldwin Red Devil biplane. Additional flights were made, by these two aviators, during the Carnival, which was held from February 21st to February 28th. The exhibition team arrived in the Philippines on February 11th, after giving an exhibition in Hawaii. Before they left, Baldwin had sold one of their airplanes to a flight school in the Philippines.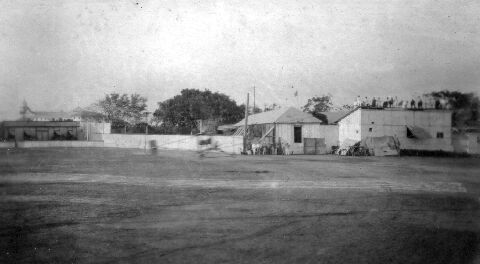 James Mars, taking off on the first airplane flight in the Philippines, in his Mars Skylark biplane. During his Pacific tour, he made over 250 flights, which took place in Honolulu, Manila, Sumatra, Japan, Java, Korea, Russia, and other locations, such as Siam, where he took its King on a twelve-mile flight.(1)
(1) "Bud Mars Falls with Aeroplane and Cannot Live", The New York Herald, July 14, 1911.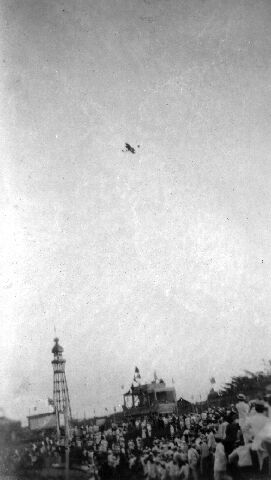 James Mars, flying about 5,000 feet above the Manila Carnival Tower, during the first airplane flight in the Philippines. Mars died, on July 25, 1944, at the age of sixty eight.